Pigment Paste For Textile
PIGMENT PASTE
FOR TEXTILE
INDOTEX is a leading manufacturer, supplier and exporter of Pigment Paste For Textile Industries with the name of IRISTEX under the brand name of "IRIS". We offer to our clients, a wide range of textile printing products that are encompassed in our value added printing range. Pigment Paste for textile industries is a stable structure, outstanding fastness, bright color, high tinting strength, good durability and environment friendly. Pigment Paste for textile is used for pattern printing for cloth. This dispersion has complete chromatogram, it needs short process by simply baking after printing, without soap washing.
Pigment paste for textile is high dispersed suspension of pigments, which is formed with the mixture of water and pigment auxiliaries.
Features : Stability, bright color, fineness, color fastness, non conductive, temperature resistant and chemical resistant.
Storage Conditions : Shady and dry place.
Usage Condition : Stir well before use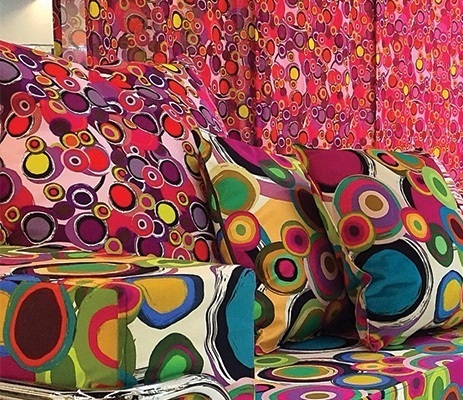 OUR PRODUCT RANGE
FOR TEXTILE
Masstone 3% | Tinttone 1:04
Category : IRIS-Tex
Product Code : 30102
CIA No : 11710
CAS No : 6486-23-3
Masstone 3% | Tinttone 1:04
Category : IRIS-Tex
Product Code : 30101
CIA No : 11680
CAS No : 2512-29-0
Masstone 3% | Tinttone 1:04
Category : IRIS-Tex
Product Code : 30103
CIA No : 21090
CAS No : 6358-85-6
Masstone 3% | Tinttone 1:04
Category : IRIS-Tex
Product Code : 30104
CIA No : 21100
CAS No : 5102-83-0
Masstone 3% | Tinttone 1:04
Category : IRIS-Tex
Product Code : 30107
CIA No : 21108
CAS No : 5567-15-7
Masstone 3% | Tinttone 1:04
Category : IRIS-Tex
Product Code : 30201
CIA No : 12075
CAS No : 3468-63-1
Masstone 3% | Tinttone 1:04

Category : IRIS-Tex
Product Code : 30202
CIA No : 21110
CAS No : 3520-72-7
Masstone 3% | Tinttone 1:04
Category : IRIS-Tex
Product Code : 30203
CIA No : 21115
CAS No : 15793-73-4
Masstone 3% | Tinttone 1:04
Category : IRIS-Tex
Product Code : 30301
CIA No : 12310
CAS No : 6041-94-7
Masstone 3% | Tinttone 1:04
Category : IRIS-Tex
Product Code : 30303
CIA No : 12335
CAS No : 6410-30-6
Masstone 3% | Tinttone 1:04
Category : IRIS-Tex
Product Code : 30304
CIA No : 12385
CAS No : 6410-32-8
Masstone 3% | Tinttone 1:04
Category : IRIS-Tex
Product Code : 30308
CIA No : 12370
CAS No : 6535-46-2
Masstone 3% | Tinttone 1:04
Category : IRIS-Tex
Product Code : 30402
CIA No : 
CAS No : 
Masstone 3% | Tinttone 1:04
Category : IRIS-Tex
Product Code : 30305
CIA No : 12320
CAS No : 6610-29-3
Masstone 3% | Tinttone 1:04
Category : IRIS-Tex
Product Code : 30309
CIA No : 73915
CAS No : 980-26-7
Masstone 3% | Tinttone 1:04
Category : IRIS-Tex
Product Code : 30310
CIA No : 12485
CAS No : 5280-68-2
Masstone 3% | Tinttone 1:04
Category : IRIS-Tex
Product Code : 30311
CIA No : 12475
CAS No : 2786-76-7
Masstone 3% | Tinttone 1:04
Category : IRIS-Tex
Product Code : 30312
CIA No : 12474
CAS No : 36968-27-1
Masstone 3% | Tinttone 1:04
Category : IRIS-Tex
Product Code : 30314
CIA No : 12360
CAS No : 6449-96-0
Masstone 3% | Tinttone 1:04
Category : IRIS-Tex
Product Code : 30403
CIA No : 51319
CAS No : 6358-30-1
Masstone 3% | Tinttone 1:04

Category : IRIS-Tex
Product Code : 30501
CIA No : 74160
CAS No : 147-14-8
Masstone 3% | Tinttone 1:04
Category : IRIS-Tex
Product Code : 30502
CIA No : 74160
CAS No : 147-14-8
Masstone 3% | Tinttone 1:04
Category : IRIS-Fine
Product Code : 30503
CIA No : 
CAS No : 
Masstone 3% | Tinttone 1:04
Category : IRIS-Tex
Product Code : 30504
CIA No : 
CAS No : 
Masstone 3% | Tinttone 1:04
Category : IRIS-Tex
Product Code : 30602
CIA No : 
CAS No : 
Masstone 3% | Tinttone 1:04
Category : IRIS-TEX
Product Code : 30601
CIA No : 74260
CAS No : 1328-53-6
Masstone 3% | Tinttone 1:04
IRISTEX OLIVE GREEN IT-BG
Category : IRIS-Tex
Product Code : 30603
CIA No : 
CAS No : 
Masstone 3% | Tinttone 1:04
Category : IRIS-Tex
Product Code : 30801
CIA No : 
CAS No : 
Masstone 3% | Tinttone 1:04
Category : IRIS-Tex
Product Code : 30701
CIA No : 77226
CAS No : 77226
Masstone 3% | Tinttone 1:04
Category : IRIS-Tex
Product Code : 30702
CIA No : 
CAS No :